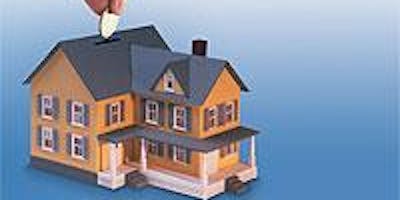 The Road Home is an online first time homebuyer program accepted by many lenders, realtors and others in the homebuyer education arena throughout Massachusetts The certificate is given after attendees successfully complete the online program and a group Homebuyer overview session. This certificate can be used education requirements for MassHousing mortgages, One Mortgage, affordable homeownership lotteries, downpayment/closing cost assistance, and bank first time homebuyer products.  Access to The Road Home program is available 24/7 so that you can start when want and take as long as you need to complete the module. You can download the Online Session to your computer as soon as you register.
Here are the steps to complete this program
1. Register for the program and pay the $100.00 class fee. Access to the program is granted on your confirmation ticket and email from Eventbrite
 2. Complete the online class, completing the chapter quizzes and final assessment. Print/save the final assessment.
 3. Send an email to request your class appointment as well as email your final assessment  to vtruell@housingsolutionssema.org .You will receive an email response with available class dates and times.
 4. You will receive your signed certificate by email to distribute as needed.
 The Housing Solutions for Southeastern Mass Homebuyer Education workshop sessions are held onsite at 169 Summer St. Kingston, MA FMI call me 781 422 4225. 
 Other Important Notes
 **When typing your information on the first page, please  enter Housing Solutions for Southeastern Mass as your counseling agency.**
Before accessing the on-line course you should check your system for the following requirements. The software requirements for viewing the class content include the following:
1. Adobe Flash Player 6, 0, 79 or later.
One of the following Web browsers (the stated version or later):
2. Windows: Internet Explorer 6, Firefox 1, Google Chrome, Safari 3, Opera 9.5, Netscape 7, AOL 8, CompuServe 7
3. Macintosh: Firefox 1, Google Chrome, Safari 3, Opera 9.5, Netscape 7, AOL 7
4. Linux: Firefox 1, Opera 9.5,